Latest Presentation
Recent Event
Baird 2023 Global Industrial Conference
Recent Event
Third Quarter 2023 Earnings Conference Call
Q3 2023
Quarter Ended Sep 30, 2023
15.2%
Third quarter revenues were $840 million, an increase of 15.2% over the third quarter 2022
$128M
Quarterly net income was $128 million
$0.26
Quarterly EPS was $0.26 per diluted share, a 18.2% increase over the prior year
For complete information regarding our financials, see our periodic filings
Latest Annual Filing
For Fiscal Year Ending Dec 31, 2022
Sign Up For Email Alerts
Sign up today and receive company updates straight to your inbox.
Company Overview
Rollins, Inc. is a premier global consumer and commercial services company. Through its wholly owned subsidiaries, the Company provides essential pest control services and protection against termite damage, rodents and insects to more than two million customers in the United States, Canada, Central America, South America, the Caribbean, the Middle East, Asia, the Mediterranean, Europe, Africa, Mexico, and Australia from more than 900 locations.
Rollins Continued Growth Year-over-Year
Over the last few years, we have experienced growth in revenues, net income and diluted earnings per share.
Diluted Earnings Per Share
($)
Source
As of Dec. 31, 2022 • 2022 10-K
For complete information regarding our financials, see our periodic filings.
Some of the World's Leading Pest Brands
We protect millions of customers from pests such as termites, rodents, and wildlife through our wholly-owned subsidiaries and franchises.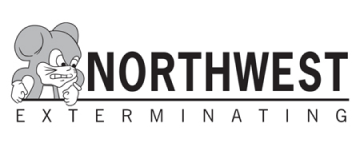 Committed to Sustaining Our People, Environment and Business
We have several initiatives in place that help us reduce our environmental footprint, make our workplace safer and inclusive while allowing us to govern ethically.
Explore Our Sustainability Initiatives